<blockquote id="quote"><font size="3" face="book antiqua" id="quote">quote:<hr height="1" noshade id="quote"><i>Originally posted by RTHodge</i>
I do like the idea of the couriers being delayed by travel time. A novel idea, that I didn't think would work, unless the game had a moderator or some such.
<hr height="1" noshade id="quote"></blockquote id="quote"></font id="quote">
We've actually been doing this for years.
Each human player is represented by one or several map counters, depending on team size; usually 1-2 corps per player for the Union and 1 corps for the Rebs, plus overall commander, artillery, cavalry. If the map counters are in the same hex, the player can talk freely during the turn. If they aren't, you count hexes from the sender to the recipient and delay the message by as much time as a courier with 36 MP would need to travel the distance. The way we do it is draft a message with a header like "Reynolds to Hooker, 6 AM, ETA 9 AM" (representing a message that would need 9 turns to travel) and save it, then send it off on the appropriate turn (i.e. in this case, the 9 AM turn). If the recipient is very close, the message may get there during the same turn, but the recipient wouldn't be able to reply before next turn.
Of course it's honor-based and impossible to enforce. We do it for the fun and the realism it adds to the game. We've been known to do it even though our opponents didn't, giving us some sort of a handicap ... but even that would be adequate for the Union high command at least early in the war. [;)]
Gen. Walter, USA
<i>The Blue Blitz</i>
3/2/VIII AoS
West Point Class of '01
[url="http://www.home.datacomm.ch/dierk.walter/2VIIIAoS/persrecord.htm"]

[/url]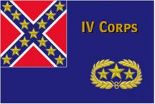 "... and keep moving on."