Officers
of
the ACWGC!
It is my honor to announce that the Cabinet has unanimously approved the promotion and award
of
the
Legion
of
Merit
to LTG Joe Mishurda who has announced his intention to retire from the ACWGC.
Joe has served the Union Army and ACWGC for 17 years 5 months with a record
of
a total 141 victories, 90 Draws, 77 Defeats. He joined the UA May 2004. In December 2005 built the Army
of
The James web page and served as AotJ XXV Corp commander until May 2007. He then took Command
of
the AotS VI Corp Command which he held until November 2021. Along the way, and also served as a UMA Instructor (5 graduates). He has always provided outstanding leadership.
Please join me in congratulations and a salute to Joe who properly joins a small group
of
members who have been awarded the
Legion
of
Merit
.
<SALUTE>!
Attachment: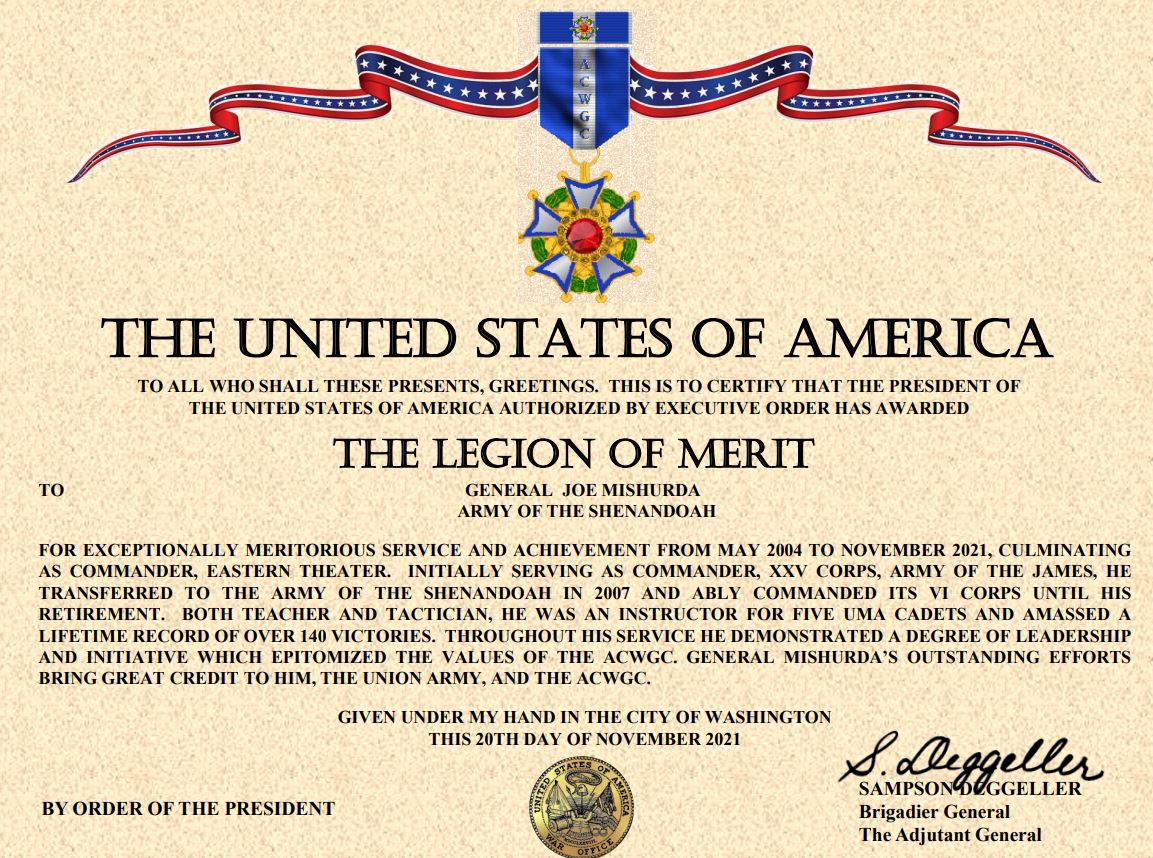 Mirshuda LOM jpg.JPG [ 277.52 KiB | Viewed 1555 times ]