I just finished a game with Mark Nelms and want to pick up one more game so that I have two going in the club. Looking for a Yank that would like to play the full battle of Chickamauga or Shiloh. Open to variants too.

Two phase format. Do movement/fire in first phase and then next phase do melees.

Want someone that can do 2-3 files a week. That would be a decent pace. Cannot do daily moves. Just want to pace it so that I enjoy the games more and I find I make less errors at that pace too.

I can play version 4.02 or 4.03 (when it releases). I would like to avoid updating the game mid-battle so lets decide on this right off. I can wait until 4.03 releases which should be any day now.

So send your courier to my tent or respond here. This veteran CSA officer awaits a good match!
_________________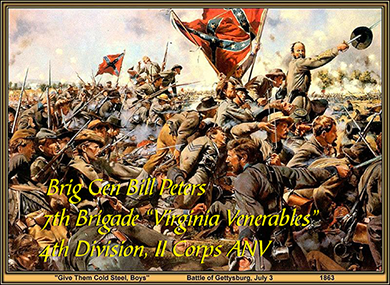 Optional Rules I Use in WDS ACW Games:
(by column from left to right)
Column 1: All ON except for Man. Def. Fire; Column 2: All ON except for Alt Fixed Unit Rel.; Column 3: All ON except for Art.Capt. & Prop.Op.Fire