A great film! One of my favorites. It was on TCM the other night.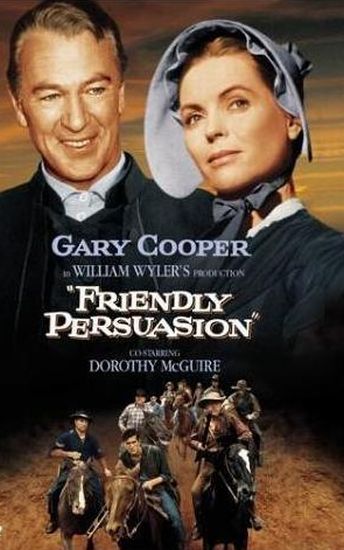 Starring Gary Cooper in one of his later roles as a Quaker whose family refuses to fight in the Civil War while they live in southern Indiana. It is a delightful family movie with alot for everyone. Can Gary Cooper ever be bad to watch? When Morgan's raiders come near their home they are forced to question their faith and what it means to be a conscientious objector during war. If you ever have a chance to watch it I highly recommend it for the wife and/or family.
A young Anthony Perkins gives a great performance and was nominated for an Academy Award for Best Supporting Actor. The film itself was nominated for Best Picture that year.
Sidenote the nominees for 1956 were:
Friendly Persuasion
Around the World in 80 Days
Giant
The King and I
The Ten Commandments
Somehow Around the World won
geesh!