Tagesbefehle des Preußischen Generalstabes

(Preußische Armee General Orders)

Here can be found the recent happenings of the Armee. All data is for the past month and anything after that maybe found in the General Staff Dispatches located here.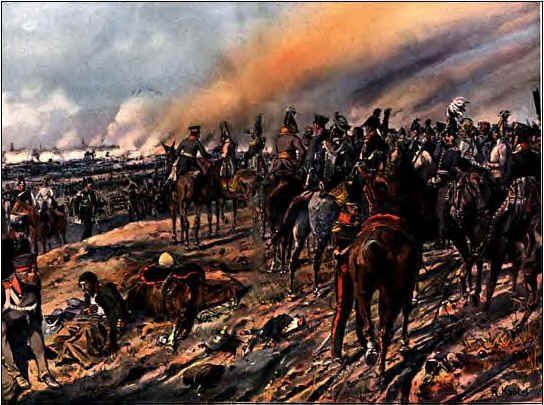 As Issued by the GeneralStaff
Last Updated: February 16, 2022 5:45 AM
See the Generalstaff Dispatches for the latest news!
Gemusterte Rekruten
(New Recruits)

I am glad to announce a new officer. Sekondleutenant Troy Zhang. He has taken command in the of the 29. Infanterie-Regiment (Bergisches) - 3. Infanterie-Brigade.
Beförderungen
(Promotions)
None Yet
Verleihung von Auszeichnungen
(Presentation of Orders and Medals)
Troy Zhang awarded Landwehr Medaille (Militia Medal)
Nobility & Royal Titles Awarded:
None Yet
Due to promotions in rank the follow officers land designations have been elevated:
None Yet
Now styled as:
None Yet
Officers Sent to the Preußische Landwehr Reserve:
None Yet


Site Designed & Maintained by Scott Ludwig & Walt Moehle (Coalition Army Webmasters)
© 2004 - Present

Last Updated: February 16, 2022 5:45 AM